Shopping Carts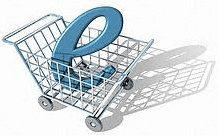 Setting up an e-commerce site couldn't be any easier. Thanks to Installatron, you have the ability to automatically install one of the below shopping carts to use on your site.

No matter which shopping cart you use, Zernebok Hosting is there for needed support. If you are unsure how to setup a shopping cart system and would like to use one for your business, contact us. We will help you make your presence.


CubeCart is a very popular shopping cart with many great features.

OS Commerce is the most popular shopping cart to date. With thousands of users at its side, you can be confident that you by using OS Commerce you are using the best.

Zen Cart can help get you started with placing your products online. Zen Cart is known for being one of the easiest shopping cart systems to setup and use.